| | | |
| --- | --- | --- |
| Serving Western New York Since 1971 | | 5205 Broadway Lancaster, NY 14086 | | PH: 716-684-9161 |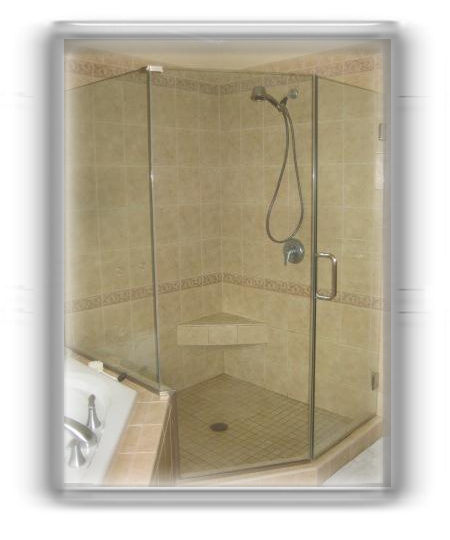 Lancer Door & Glass fabricates and installs high-end showpiece quality frameless shower enclosures for your home.
A variety of opaque and frosted glass options are available to choose from for your frameless shower enclosure. Designing a beautiful and functional frameless shower enclosure begins with imagination and avision.

Lancer Door & Glass combines quality C.R. Laurence Frameless shower hardware with tempered safety glass and transforms them into a modern shower enclosure that can be enjoyed and admired for many years to come. A frameless shower is defined as a shower enclosure that allows the door to have highly polished edges on all four sides without any perimeter frame.

The adjacent sidelites will require support by using glass clamps or
U-channels. Our typical design goal is to reduce metal and maximize glass exposure.

Our professionals will work with your bathroom style and size to create the perfect frameless shower enclosure and install it with the utmost cleanliness and professionalism.

Each shower is a stunning statement of what a properly designed, quality-built frameless enclosure can add to the beauty and value of a home.

Call our office at 716.684.9161 for a consultation with Neil Cross, our frameless shower specialist.